---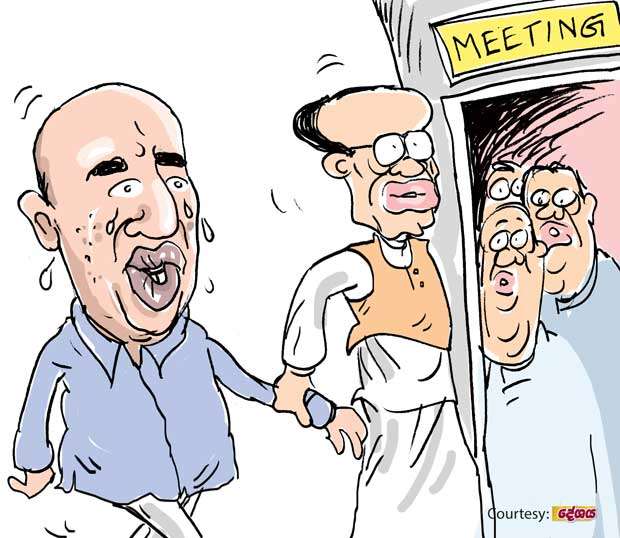 The young politico from Rajarata, who was recently shifted from the Blue party's general secretarial status to organizing status has become highly disconcerted over being the main target of attack by the Gang of 16.

He also feels that the Gang is responsible for his demotion in the party as well, they say.

The young politico highly upset by the frequent scathing attacks made on him by the flamboyant politico from Uva had complained to Number One that he had got disgusted with politics, and that he did not mind giving up his present post in the party.

Number One has now decided to hold a meeting with the Gang of 16 in a bid to iron out the ever-increasing differences with their yahapalanaya colleagues, mainly to pull them off from breathing down the neck of the Rajarata politico.

However, the Gang of 16 leaders as well as the Green party stalwarts openly declare that the days of yahapalanaya are numbered and its fall is only a matter of time.

Meanwhile, reports say that another group from the Blue party is expected to join the Gang of 16 shortly. Some of them held a secret night discussion with the former strongman at his official residence the other day, they say.