---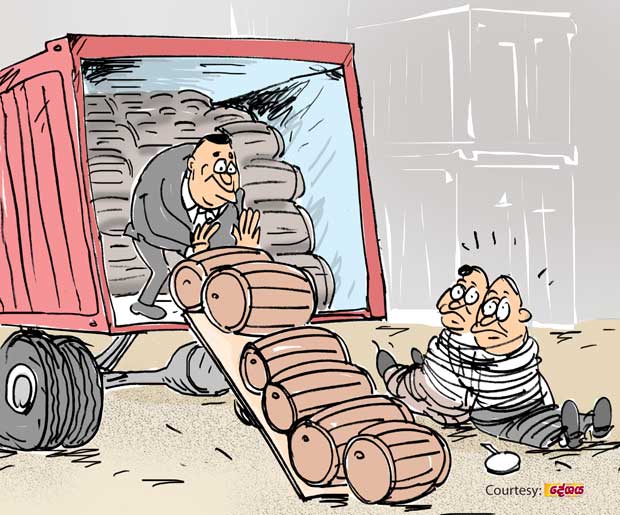 Despite the firm commitment of the Big Boss to the 'Matata-titha' temperance campaign, there are a few lesser mortals in yahapalanaya who are bent on minting money by racketeering in the booze trade.

This story is about the exploits of a powerful politico belonging to the aforesaid category.

A large shipment of ethanol consigned to a company owned by a close pal of this politico that had arrived in the city harbour was duly sent to a Customs warehouse recently. The Customs authorities who went into action found that the ethanol shipment worth about Rs.500 million had been imported without a valid permit. And the authorities as a matter of procedure slapped a hefty fine amounting to several millions of rupees on the consignee.

However, the businessman swung into quicker action; he contacted the friendly political authority and apprised him of the situation.

The political bigwig lost no time giving an order to the Customs authorities to release the ethanol consignment after imposing a nominal fine!
And they had to comply.