---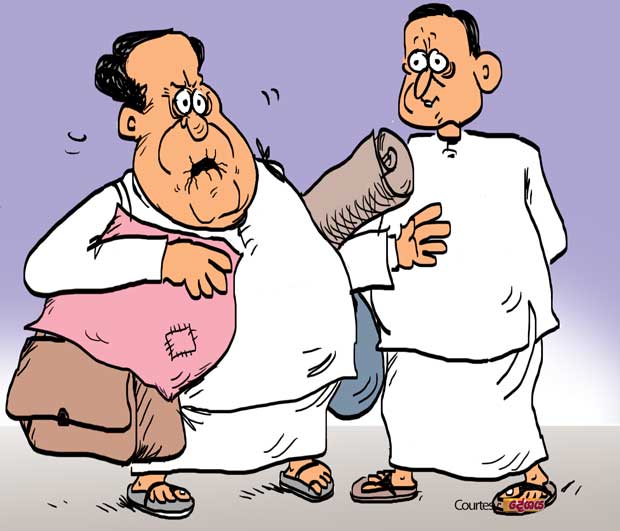 This one is a leading purohita representing the Betel leaf in yahapalanaya. He was once nursing high hopes of becoming the second in command. But the poll results shattered his hopes. Last week this purohita came face to face with his deputy in the House lobby. And they stopped for a brief chat.

"Malli, I swear by my mother that I will not seek re-election again," the purohita told his deputy. The deputy looked amazed. "Why have you taken this sudden decision?" he asked. "This is no sudden decision, Malli," explained the purohita. "I have been mulling over this decision for some time. Why should I court disaster by contesting again? I will quit politics once this term expires. I will either put on my black coat again or find some other work that can keep me occupied."

The purohita lumbered on after announcing this decision.