---
A Vesak dansala held by a leading politico in the central hills seen as typical publicity stunt has become a main joking point for the people in the area these days.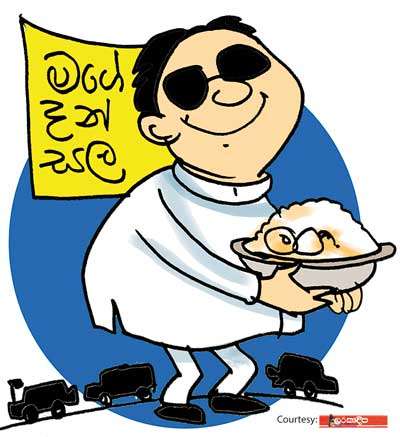 Donations had been collected from several philanthropists for holding the dansala, but the organizers publicized it as an affair solely funded by the politico, they say.

A highlight of the dansala was hosting to lunch a regiment of politicos and nattily dressed ministerial white-collar high-ups who arrived in a motorcade.

A special Police squad deployed for the occasion was seen busy organizing parking space for the vehicles of the VIPs, they say.