---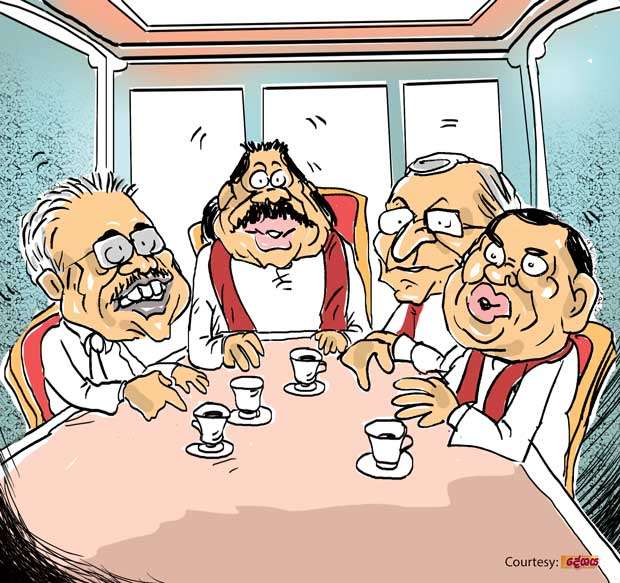 A big row was bedeviling the Pohottuwa in the recent past. It was a stalwart from a political party in Gampaha who had set the ball rolling.

In fact, it was this row that deprived the Katana doctor madam of the deputy chair of the Diyawanna council.

The dispute over whom the party should field as their candidate at the upcoming big poll is said to have led to this row in the party. When one faction was insisting that B of the R-family be groomed as the party candidate, another faction had steadfastly maintained that none other than G of the same family should fill the bill. The dispute had given way to such bad blood between them, they had even resorted to hurling innuendoes at one another from public platforms. The situation for the JO had taken a turn for the worse, when some of them had turned their guns on the Group of 16 as well.

Meanwhile, the former strongman who was quietly watching the growing ruckus in his brand-new party, had decided to call a halt to it. He got his sister to organize an evening party followed by a grand dinner exclusively for the five siblings of the R-family. The siblings at this dinner party had taken a collective decision following a lengthy discussion. This decision, a top secret, is not known to anyone outside the family, they say.

However, R-loyalists safely presume that the siblings have once again confirmed the maxim, that blood is thicker than water!