---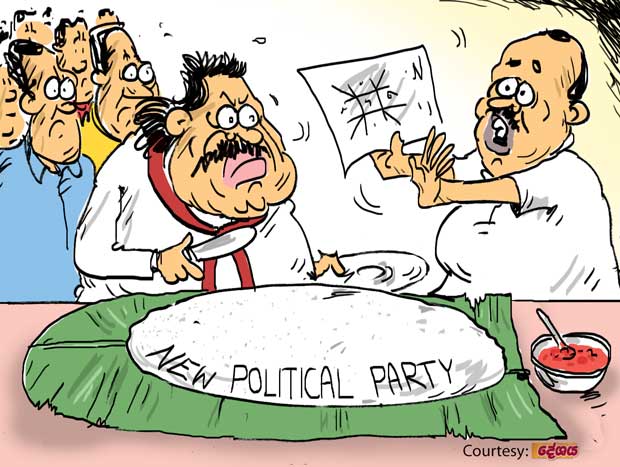 An astrological snag has stalled the launching of the proposed new political party by the JO group.
The loyalists of the former strongman had earlier taken a decision to take forward an already registered political party after re-naming it as 'Ape Sri Lanka Nidahas Peramuna' (Our Sri Lanka Freedom Front).

However, eminent local and Indian astrologers had pointed out that 'gana' (the vibrational pattern) of the name of this political party is highly inauspicious. Therefore, the job of coining a new name in place of 'Ape Sri Lanka Nidahas Peramuna' compatible with the birth constellations of the JO leadership had been entrusted to a committee of leading local astrologers. This committee is also required to get the name they agree upon approved by an eminent astrologer in India.

The formal announcement of the new name worked out by the committee was initially scheduled for this week, but it has been held back pending the approval by the Indian Jyotish Guru, they say.

The JO group has planned to announce the new name at a muharth most auspicious for their leader, the former strongman.