---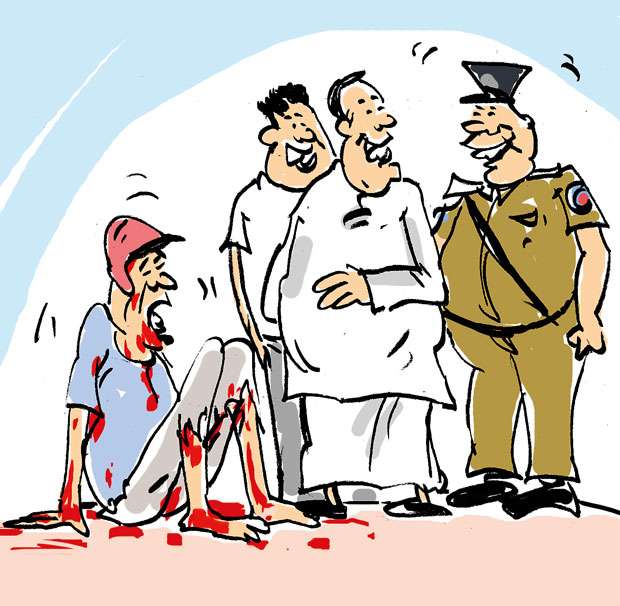 A sidekick of a purohita while driving a vehicle in a drunken state had knocked down a motorcycle rider, but the law enforcement authorities had allowed the man go scot-free, they say.

The injured motorcycle rider had to undergo inpatient treatment at a hospital for several days.

The accident had occurred in an area, which had been the seat of an ancient kingdom. The double cab involved in the accident is now parked at a certain Damsak Centre.

The Police had gone easy on the errant sidekick due to the intervention of the purohita, they say.

The sidekick is said to be an odd job man of the purohita whose main job is turning out plaques with the purohita's name inscribed on it, they say.