---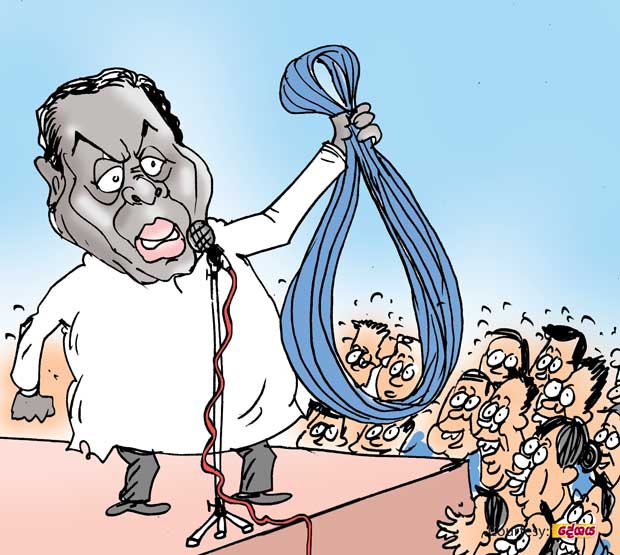 This top team member who made it to Diyawanna council from the gem-rich district is known to be one not usually given to angry outbursts. However, the politico took his supporters on the home turf by surprise the other day when he launched a broadside at a character known as 'Paala 'at a public rally.

The top team member at this rally gave lucid details about how Paala had used public funds meant for development to 'develop' a select few. Those who attended the rally say that the most interesting revelation the politico made was the one about the '20 per cent commission'.

By the way, according to informed sources, 'Paala' the top team member referred to, is said to be busy making plans to become the chief purohita of a certain province and a group of Diyawanna members had already come forward to thwart Paala's ambitions.