---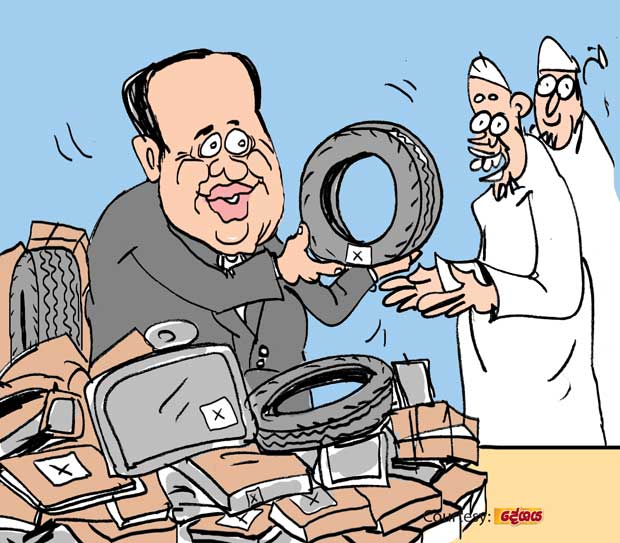 Believe it or not! There is a purohita who had spent a whopping Rs.150 million to win votes at the recent local poll.

This purohita known to have cleared swaths of a forest reserve to open up new settlements is a leader of minor political party.

Several thousands of poor families in the district had received financial assistance, hundreds of youth received laptops and three wheel drivers given three tyres each while his close associates had their electricity bills settled thanks to the sudden burst of generosity of this purohita, they say.

This purohita, a hero of a rags-to-riches story in local politics, of late, inspired by main characters in some South Indian films has developed a penchant to give away his wealth to the poor and the needy.