---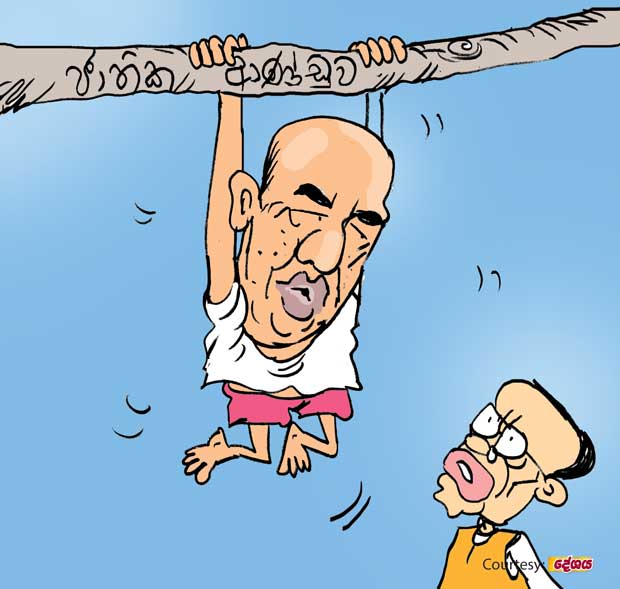 A yahapalanaya purohita from Rajarata holding a high post in the party as well had found himself deep in a crisis in the recent past.

It was the decision taken by a section of the party following the recent mini-poll to sit in the opposition along with the JO group-led by the former strongman that plunged him into the crisis.

The Rajarata man was placed in a very awkward situation, because the way he attacked the former strongman during the recent mini-poll campaign was so harsh that he could not dare think of any truck with the latter in Diyawanna or elsewhere. So he decided to remain in yahapalanaya with the Greens even if the entire Blue set crossed over to the opposition to join hands with the JO group.
Having made his decision, the young Rajarata politico called on the new boss at his official residence to convey his decision.

However, the new boss' angry reaction to his decision to play lone wolf leaving his pack was something he hardly expected.

The tongue- lashing he got from new boss had stunned him and left him speechless.

The new boss would have proceeded to take serious action against the Rajarata man if not for the timely intervention of a senior purohita who showed up at this juncture, they say.