---
This yahapalanya Minister has gone abroad forty times for the last six months and has already planned to make nine more foreign trips, say the Ministerial sources.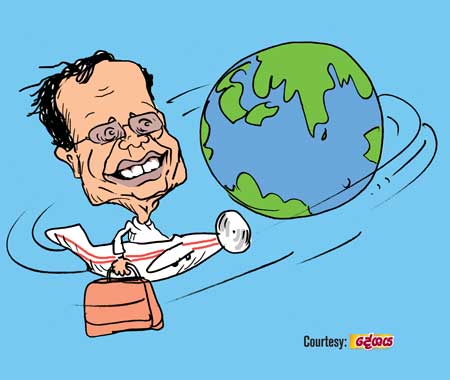 Inquisitive ones made inquiries why this yahapalanya father and his son serving people at the provincial level have gone on a foreign trip-spree like mad and hit upon the reason: the Ministerial one bearing the name of one of the ten leading warriors of a great king had decided not to enter electoral politics again and is keen on making hay while the Sun shines!

By the way, this Ministerial one, a well-known turncoat back in Mahagedara, is said to be grooming his son to wear his political mantle following his retirement from active politics.