---
Once there was much speculation that this former white collar defense bigwig was nursing political ambitions and was planning to contest the upcoming general election.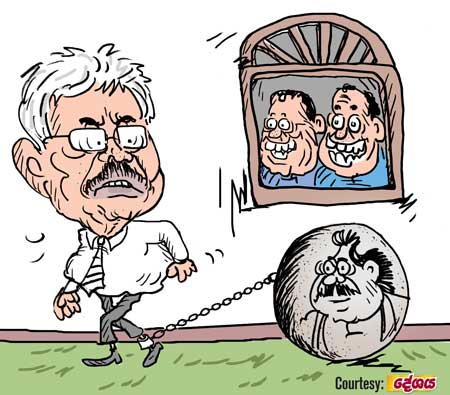 However, recently this bigwig took all and sundry by surprise when he declared that he had no intention of entering electoral politics.

Meanwhile, the inquisitive ones who have been making discreet inquiries had learnt that the onetime white collar bigwig had given up his political ambitions on the advice of his elder sibling who too once held a powerful position which none could challenge.

But what is more interesting is the reason why the former strongman had dissuaded his younger sibling from taking to politics. They say there are two Betel Leaf front-liners who are having nightmares about losing a good part of their preference votes to the former Defense bigwig if he enters the fray. The twosome are said to be leaders of name board parties highly dependent on the Betel Leaf. One of them is a veteran in politics and the other is a big mouth. They had confided their fears in the elder sibling who had promised to hold his ambitious younger sibling in check.