---
The new Big Boss recently was the chief guest at the annual prize giving of a prestigious school at a far corner of the country.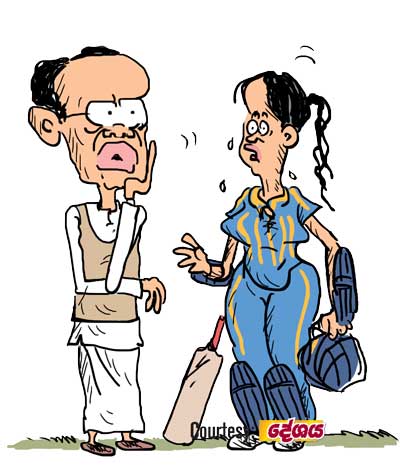 During the function, a young girl approached the new Big Boss and asked his permission to air a personal grievance to him. "It's okay. What's your problem?" the Big Boss asked the girl. "Sir, I represented my school in the national women's cricket and now I have been removed from the team despite my good performance record…," the girl told him her tale of woe. The new Big Boss immediately turned to a high official by his side and told him: "We should not allow this kind of injustice under our government. Please look into this girl's complaint and do the needful without delay."

By the time, new Big Boss returned to Colombo, the captain of the team had been replaced and the once unhappy girl appointed the second in command!