---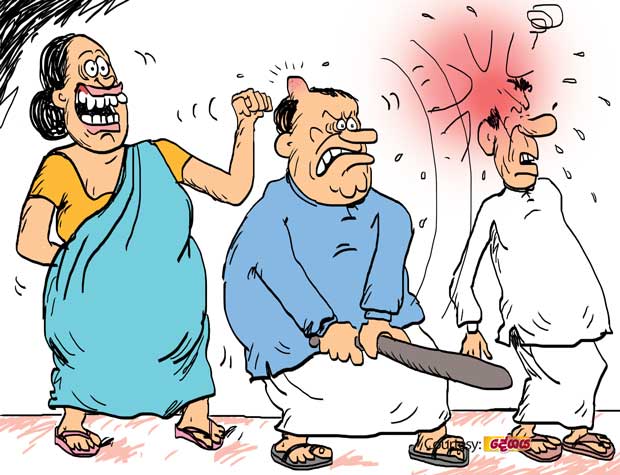 The controversy over the defeating of the health ministry vote of the Western council continues to reverberate through political circles.


Even those in the highest echelons commanding the power to resolve it have reportedly washed their hands off saying: "We did not bring pressure to bear on anyone even on the question of getting the annual Budget passed. So why should we intervene in a matter relating to the annual budget of a provincial council?"

By the way, a group of ruling party council members had been discussing the issue at an undisclosed venue the other day. During this discourse, practically everyone had blamed a fair member from the conch shell party for being responsible for the fiasco. One of the senior members in the group had said: "
Whenever we raised a question with that one regarding some matter were concerned about, this lady from the same party barged in and started shouting at us. How could we vote for that Ministry vote after getting that shabby treatment? What happened was something they asked for…"

All others nodded their agreement.

"This issue will remain unresolved as long as that interfering one is there waiting to get under our skin…" another member remarked.

There was general agreement to that suggestion too. The Chief Purohita taking over the Health Ministry is now part of history.