---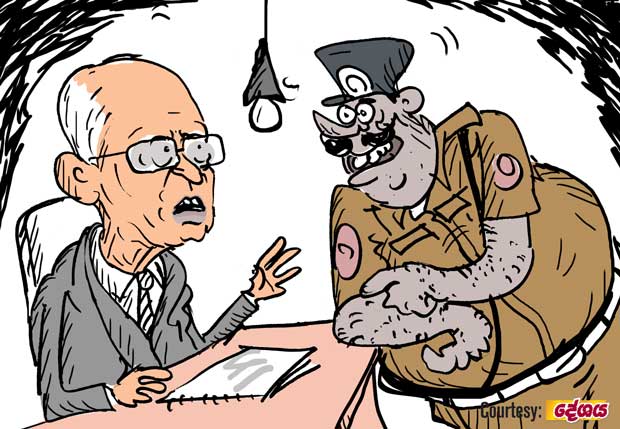 The New Big Boss the other day invited the secretarial bigwigs who served his predecessor to his secretariat. He had wanted to meet the former triumvirate for a specific purpose: to consult them on how to expeditiously and effectively translate his concept of a yahapalanaya into a reality.




The New Big Boss came out with a litany of problems he had been encountering from the time he assumed office and in conclusion had asked the former Big Three to express their candid opinion on measures being taken under his dispensation to usher in the elusive yahapalanya.

The one-time bigwig who served as the secretarial one to the deposed strongman was to speak up first: "Sir, you know that I was the highest white collar bigwig in the state sector. I only carried out the orders that came from above. Now Police are asking me why I carried out certain orders!"

The former bigwig continued to address an attentive New Boss: "I can resign myself to being questioned, if at the least the questioner is the IGP. But, Sir, how can we provide answers when we are being questioned by PCs who know next to nothing about the matters they question us on?"

The New Big Boss quietly listened as the bigwig continued with his tale of woe. "If this state of affairs continued, there would be none in the public sector with a genuine commitment to render some service to the country," he added.

"I will do the needful in a day or two," was the enigmatic reply of the New Big Boss,
they say.