---
The king rooster nowadays ruling a depleted coop is said to be busy making calculations to choose the bandwagon he should jump on to at the coming election.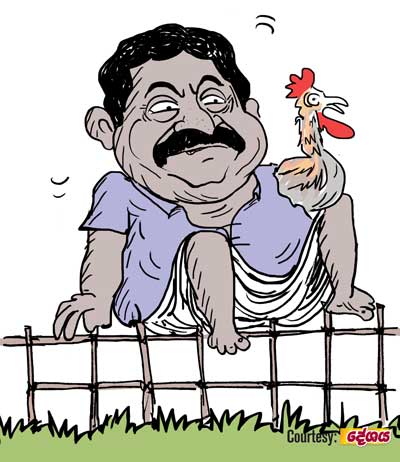 He had been consistent in his 'join the winning side policy' but his calculations went haywire last time. Therefore, he is being more careful this time round, they say.

Meanwhile, the Senior Banda from the hills has invited the king rooster to hitch a ride with the Betel leaf again. However, the king rooster, they say, is keen on riding elephant back this time round, but he is crestfallen that no positive response to his feelers appears to be forthcoming.