---
There are several prominent Opposition characters, who declined to sign the No-Confidence Motion against the second in command of the government, they say.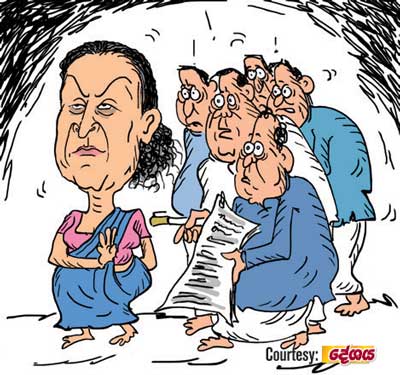 Among them are a fair member and a male member from the former royal family.

There is, of course, a valid reason for the male member's inability to sign the document. But the inquisitive ones could find no such obvious excuse for the fair member and this had set tongues wagging.

Some people close to the fair member say that the latter had promised to vote for the motion, though she declined to sign it. Meanwhile, some others maintain that she does not want to sour her existing cordial ties with the top brass of the government.