---
The 'doctor' from Beliatta ruled the roost in Kelaniya when the deposed strongman was at the height of power. However, he made a U-turn when his mentor was ousted at the January 8 poll.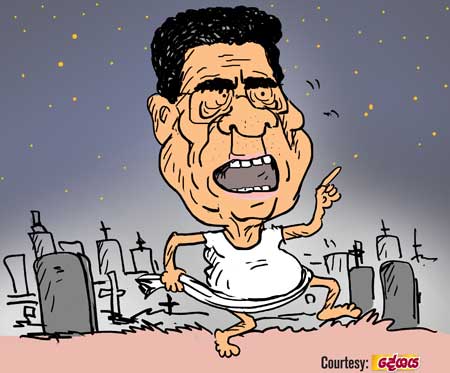 The turncoat known for his shenanigans was keeping a low profile for some time and of late he has begun flexing his vocal muscles again.

At a religious ceremony held at a Kelaniya temple recently the 'doctor' expressed his commitment to yahapalanaya vowed to make it again to Diyawanna from Kelaniya itself come hell or high water!

In a typical show of bravado, he said: "I fear none. If anyone could point to any part of my body that manifests fear, I would offer him a good present."
Meanwhile, certain members of a local body in the Kelaniya are said to be awaiting the opportune moment to make the 'doctor' swallow his boast.