---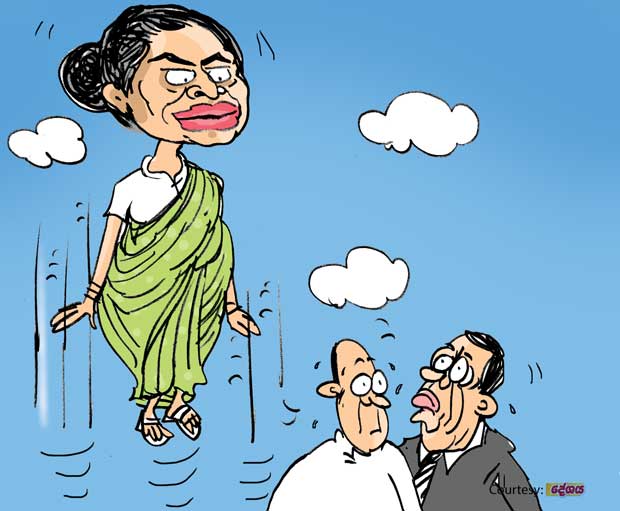 The Betel leaf bigwigs have reportedly invited a dainty fair Green party Diyawanna member elected from the Colombo district to join their ranks.

A gabby purohita from the central hills and a 'tie-coat' politico from the Colombo district had already discussed the matter with the fair member, they say.

After making a positive response to the proposition, the fair member had asked for a place in the top team in yahapalanaya as an incentive for her crossover.

However, the purohita from the hills had pointed out that it was not fair for her as a newcomer to Diyawanna to expect a place in the top team adding that they could arrange a deputy office for her.
However, she had put her foot down saying, "You have to consider the fact that I will have to sacrifice a chief organizer post. Besides, I will be taking a big political risk if I decide to quit my party."

The purohita had told her that they would try to accommodate her request and the discussion had ended on this tentative note. On being briefed on the outcome of the discussion with the fair one, the big boss had told the purohita, "You just ask her not to be too big for shoes!"