---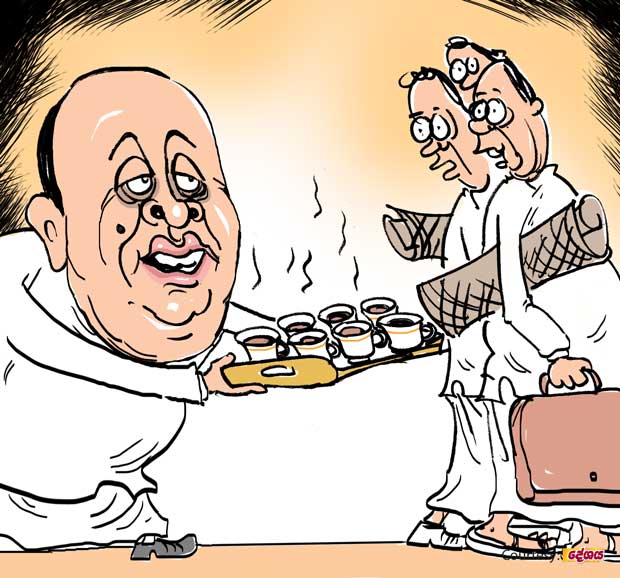 The Group of 18, widely known as the G 18 has become the main topic in political circles these days.

The secretarial one closest to Number One is said to be wining and dining these dissidents regularly – two or three at a time – at his official residence these days in a relentless effort to woo them back to the fold, they say.

However, the efforts of the secretarial one have so far failed to produce any tangible result. Getting the roly-poly Muthu to straddle the fence is the only measure of success he has achieved.

It has become quite obvious that no amount of coaxing and pleading is going to change the heart of at least three stalwarts of the group: two of them are ex-secretarial ones – one from Wayamba and the other from Colombo district and the third one is a heavyweight from the gem-city. The trio have reportedly taken a politically very significant decision which they have decided to announce only after September 21, informed sources say.