---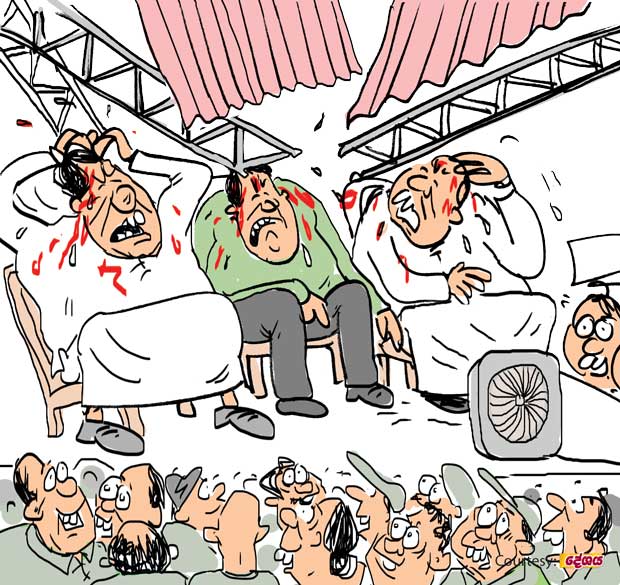 The was a big public function held in the premises of a government hospital in the Kegalle area the other day. Number One in yahapalanaya was the chief guest on the occasion.

They had put up two stages for the function. Number One and several other leading lights of yahapalanaya were seated on one stage and the other distinguished invitees on the other.

The ceremony was proceeding smoothly when suddenly the second stage crashed! Several distinguished guests seated on it sustained serious head injuries. And these injured were the first patients to be admitted to the new ward opened earlier in the day!

The authorities had decided at a conference held soon after to hold a full inquiry into the collapse of the stage. However, some who participated in the conference had openly wondered whether it would produce any positive result,
they say.