---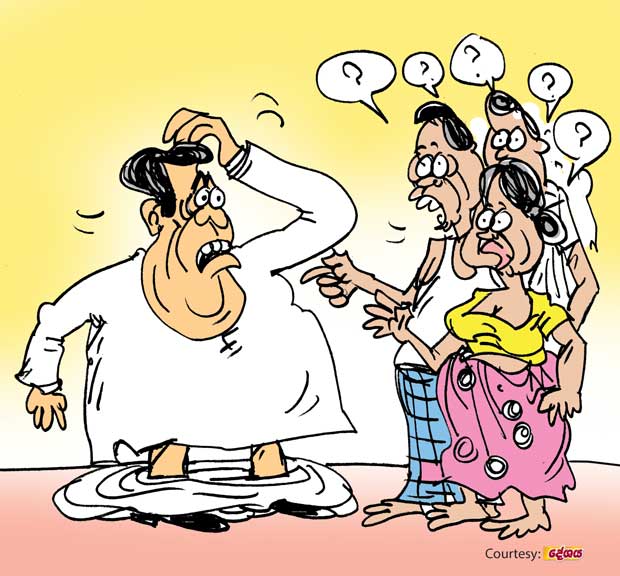 The roly-poly Blue senior from Uva stole the scene at the recently held Betel leaf special conference boycotted by the JO when he launched a scathing attack on the top team mate dental doctor, they say.

In an unusually emotive speech, the Uva senior reportedly charged that the false statements being made by the dental doctor at the regular media briefings were causing irreparable damage to the unity of the ruling coalition and the yahapalanaya itself.

Turning to Number One the senior purohita said: "Sir, this character caused a big sensation with the announcement that our former boss had billions stashed away in places like Dubai. He claimed he saw the skeletal remains of some dead one. Has any evidence been produced so far to substantiate these allegations? Party members question us about these wild allegations when we meet them at party forums…And we get stumped…We have to look fools!"

Those who were surprised at the usually placid Uva senior's outburst had later discovered what had really got his goat: he had recently attended a party meeting in his area and had been subjected to much discomfiture and embarrassment when the party members had kept on asking as to what had become of the serious allegations made against the big guns of the former regime specially at regular media briefings. His inability to give satisfactory answers to their questions had provoked an uproar in the audience. Finding that 'coming colour no good', the purohita had quietly sloped away.

The Blue senior had been nursing a grudge against the dental doctor ever since that incident and he gave vent to his feelings at the recent party conference, they say.