---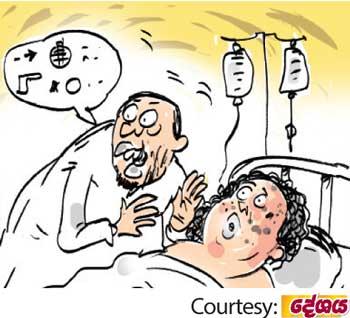 The Green party Diyawanna member who had visited Zahran's wife in hospital on several occasions had incurred the wrath of his close associates who had vowed to teach him a lesson.

Several Green party backbenchers had discussed this serious issue with some buddies of the errant member and the latter had suggested that they ask the party leader to hold an inquiry. Then some of them had brought up the issue relating to Wilpattu character. It had provoked one of them to query: "When he failed to take any action against the Wilpattu culprit, do you think that he would act against this man?" When studied silence greeted his query, he had added: "So, let us drop this matter!"

And the others had agreed to this suggestion.