---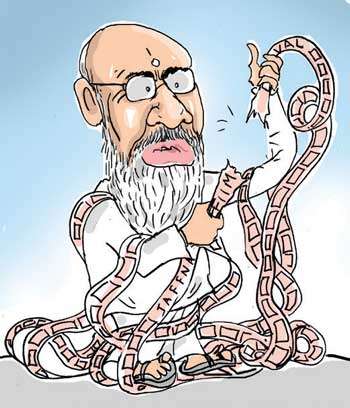 When a group of cinema lovers and artistes from the South took the initiative to hold an international film festival in Jaffna they had to face opposition from several quarters. In fact, they had been much dismayed when a certain group from the Jaffna University vowed they would not allow the event to take place.

The organizers who made inquiries had later traced the driving force behind the anti-festival University group to the main chair of a major administrative body in the North. The Chief had reportedly inflamed the young University students with an exhortation carrying a racialist undertone.

The leadership of the main alliance in the North had reacted angrily to the news that the 'Chief' was behind the protest by the University boys. "The party leadership has many scores to settle with the provincial chief. This affair has become yet another score!" a source from Jaffna said.