---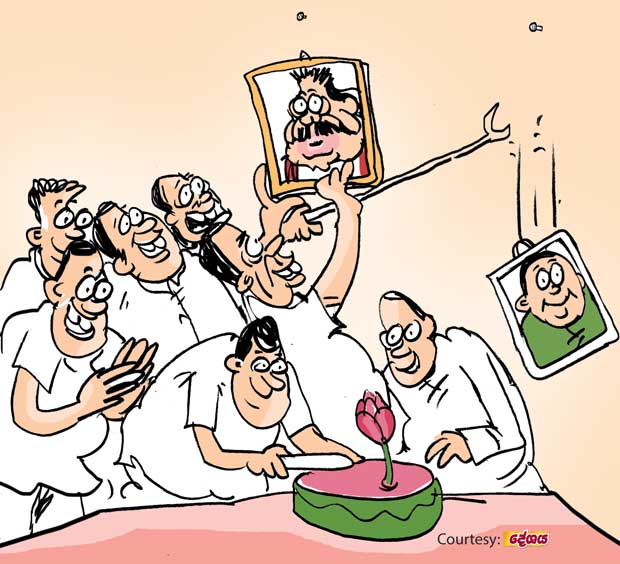 The employees of a state corporation with a large workforce had decided to celebrate the Pohottuwa poll win.

As a prelude to the celebrations, a group of employees had begun replacing all pictures and portraits of a former purohita which were on display on walls and other places in the building complex with those of the former strongman.

Even a group of pro-yahapalanaya employees had extended their co-operation to remove the portraits of the former purohita saying that the latter brought discredit to the government.

Later all employees irrespective of their party sympathies had shared several large cakes brought to celebrate the occasion.

The highest in the yahapalanaya echelons had come to know about the celebration held at the state corporation soon afterwards. After listening to what had happened at the corporation, he had laughed loud making no comment, they say.