---
Two Diyawanna members have reportedly got pressing invitations to accept high office in the UNF government, they say.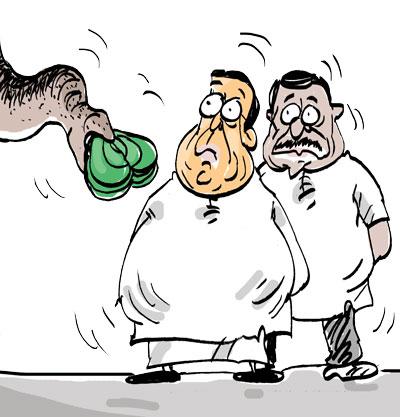 One member is from the North and the other from the upcountry estate sector. Both of them are party leaders, but only three members represent the two parties in the Diyawanna council. The duo has been invited to join the government due to the virtue of being party leaders.

One of the duo has confided in his 'royal' classmate, burly swarthy one from the city that he is prepared to accept a portfolio at any time. However, he had been seen cooling his heels at the unofficial Pohottuwa candidate's political office quite recently. He is, of course, known to be a politico set to throw in his lot with any winning party.

The other invitee from the North had said he would continue to be in the company of his long-standing allies in politics.