---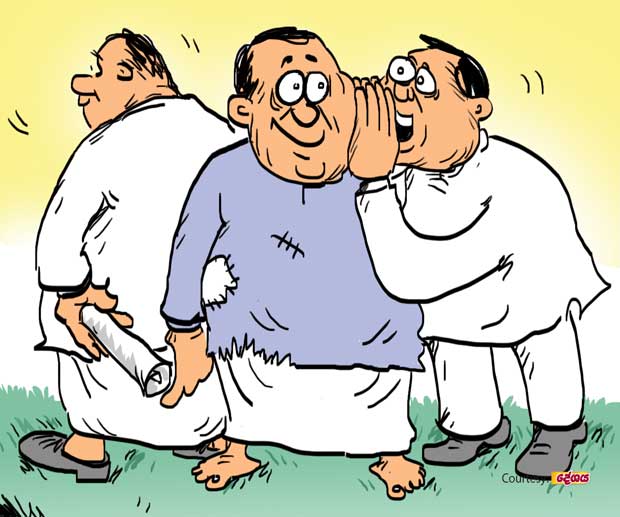 Political authorities in the highest echelons have now identified two moles leaking to the opposition highly confidential information taken up for discussion by the team at the highest level.

One of the moles is said to be a Southerner well known for making 'deals'. The other one is a character from the West, a typical turncoat who has now found a niche in yahapalanaya. The Southerner is a wearer of the national dress and the Westerner is a 'tie-coat' man.

The high political authorities have now made it a practice to meet separately with reliable team members when they find the need to discuss highly sensitive issues warranting confidentiality, they say.