---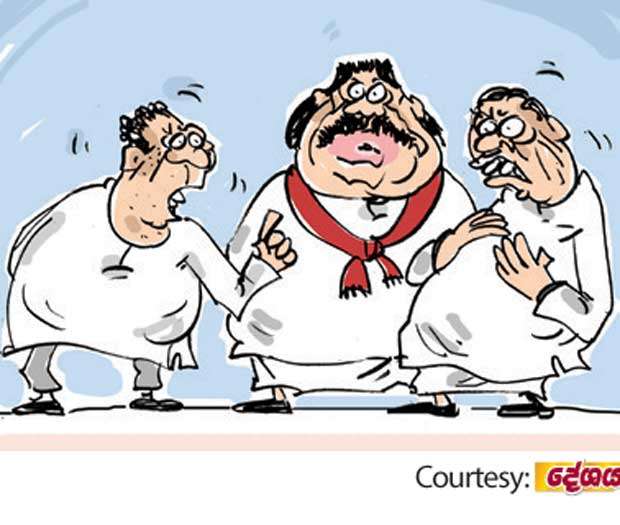 Scrambling for portfolios by too many aspirants had reportedly posed a formidable challenge to the Top Two who were in a hurry to form the top team to run the new government, they say.

For example, the Top Two had to face the toughest time when both the Tuition Master and the gabby match-maker from the central hills wanted to be the custodian of the big purse. As for the Tuition Master he had got his party organization in the electorate also to press that he be offered the big purse.

Meanwhile, the gabby one from the central hills had been calling on the new Number Two at regular intervals to inform him that Number One was quite willing and what mattered now was his (Number Two's) consent.

Not to be outdone, Tuition Master had put his foot down he would accept nothing but the big purse. Meanwhile, the white-collar experts handpicked to supervise the purse had thrown their own spanner in the works saying, "We are not prepared to work with either one!"

So, Number One had no alternative, but to entrust the job of handling the big purse to Number Two himself. The disappointed duo has gone into a sulk, they say.