---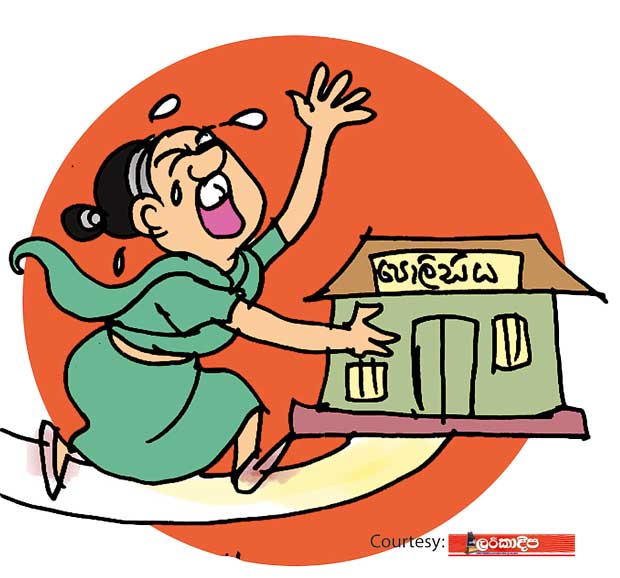 A rumour that a certain former Diyawanna member had committed suicide recently sent shock waves through some parts of the country.

A rebel-turned politico, this worthy prominently figured in the war theatre in the East before entering
the council.

The security authorities who immediately launched investigations had learnt that the former Diyawanna member had gone missing after leaving his Colombo residence a few days ago.

It had come to light that the politico had had a serious quarrel with his wife, who had accused him of having an affair with another woman. He had left home saying he was going to commit suicide.

Having entertained the worst fears when she failed to hear any news about the missing husband for several days, the highly distraught wife had made an appeal to Police to at least trace her husband's body.

The authorities, who had gone into action in response to the appeal of the wailing woman, had traced the politico to a house in Batticaloa where he was found very much alive and kicking.