---
Although Vesak this year was celebrated on a low key at public places, it was seen that the Buddhists all over the country had made it a point to mark the event by decorating their homes with usual Vesak festoonery as never before.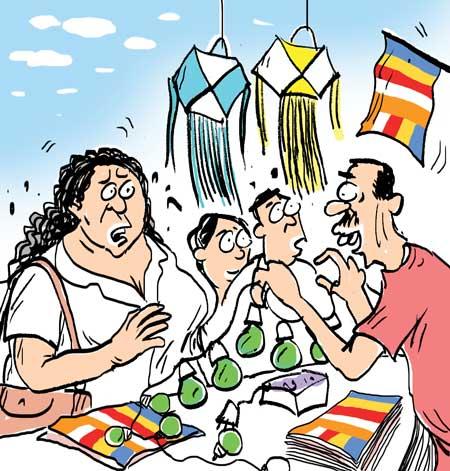 By the way, there is a shop in a town whose name reminds one of milk rice situated close to Colombo well known for its Vesak festoonery items like multi-hued streamers and bulb chains.
Knowledgeable sources say that large crowds were seen thronging this shop for about one week ahead of the Vesak day to buy festoonery. However, the shop owner had found to his surprise that there was hardly any demand for decorative items of one particular colour. Some people, however, accounting for the queer shunning of one particular colour say that the reason for it undoubtedly political!