---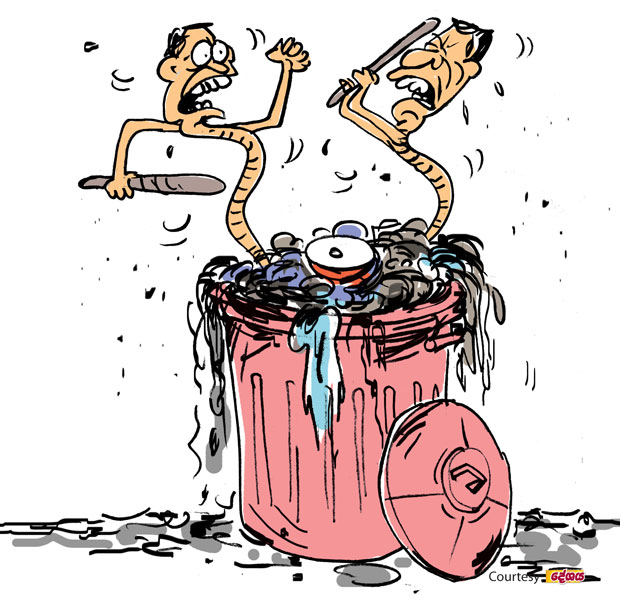 JO front-liners now allege that a protracted feud between two purohitas in yahapalanaya led to the escalation of the garbage problem.

They also say that they propose to expose the errant purohita duo shortly.

They claim that they have secured enough evidence to prove that a tug o' war between two purohitas triggered by their competitive quest for commissions and other gratifications has delayed finding a durable solution to the garbage problem. "We are still in the process of gathering documentary evidence. We hope to make a full exposure after preparing an open and shut case against the two guys," a JO source said.

Both errant purohitas are said to be hailing from the Western province.