---
A certain TV channel arranged a debate on the current security crisis in the country. They invited a group of Diyawanna politicos from both the Government and the Opposition representing all denominations to feature in the proposed debate.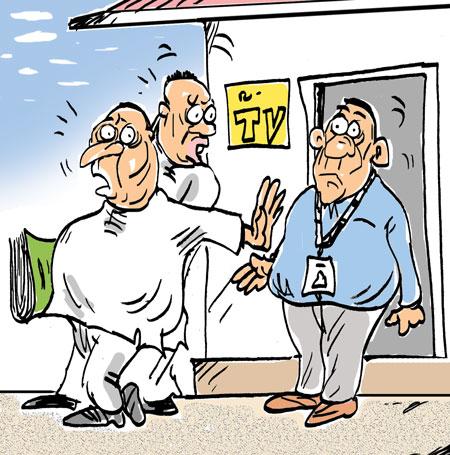 Among the invitees were a devout Green party purohita and a Diyawanna member of the same party. Soon after receiving the invitation both of them got a list of the politicos invited to the discussion.

After going through the list both of them decided that they should boycott the programme if a certain Diyawanna member was to participate and immediately informed the producer of their decision.

Later the media personnel at the TV channel appealed to the duo to re-consider their decision, but to no avail.

The Diyawanna politico whom the Green duo refused to sit with at the discussion table was a Colombo district member from the Green party itself!