---
It has come to light now that Number One highly concerned over growing criticism about nepotism being rampant in yahapalanaya, had pulled up two prominent purohitas for appointing family members to high posts in establishments under their purview.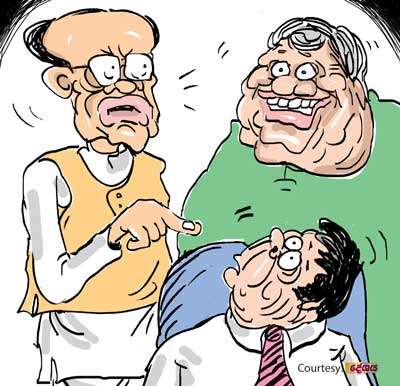 One of the purohitas thus chastised, had promptly revoked the appointment offered to his son as the head of a state corporation.

However, the other purohita had ignored the warning given by Number One and had allowed two family members of his to continue in the high posts offered to them.

Irked by the purohita's seemingly disdainful attitude, Number One had rung him up and inquired why he ignored his warning. The purohita had replied that he appointed his family members as the heads of the two state entities, as he could not find two other persons reliable enough to entrust the two highly responsible jobs.

By the way, many recall that the purohita who offered this untenable excuse was vociferous in his attacks on cronyism and nepotism practiced during the previous regime.