---
Once there was a widespread belief that the main place responsible for distributing the precious oil to the country was a hotbed of corruption.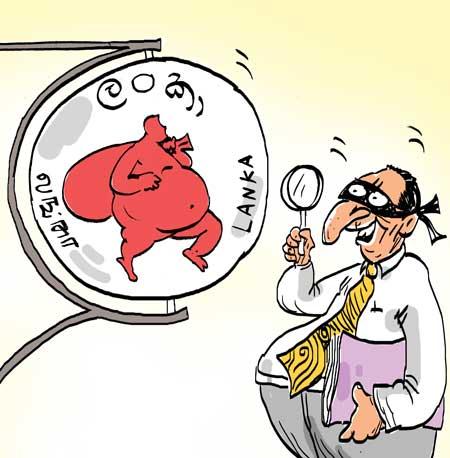 The top team member who had this vital establishment under his supervision making up his mind to cleanse the place of corruption, advertised in the Gazette some of its high posts expected to fall vacant and had got applicants for some posts interviewed. Meanwhile, he made arrangements to hold a probe into some allegations.Just when the selectees were to be appointed, the government crashed and the purohita lost his portfolio. The 52-day political chaos that followed over, in the new distribution of subjects, a Green party heavyweight got the oil-related portfolio instead of the purohita of world celebrity status who wanted to clean up the place.

The Green party heavyweight who got the portfolio has now offered the cleaning up job to the very high-ups who have been facing sleaze allegations.

So, the grand exercise launched to clean up the place has come to a cropper solely because of the bad blood between the predecessor and the successor, they say.