---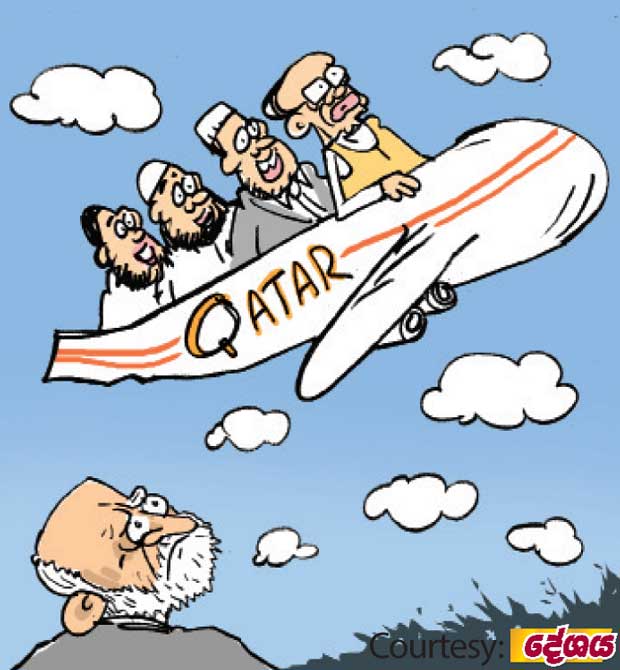 Number One in yahapalanaya recently paid an official visit to Qatar, the country in the Mid-East much in the news these days.

His entourage included a number of Muslim purohitas as well as Muslim leaders and among the latter was much articulate national unity advocate Sally who is not even a member of the Diyawanna council.

However, the bearded politico from Colombo Central despite being a Blue party senior was conspicuous by his absence in this entourage.

Much cut up over his non-inclusion in this delegation to the Mid-East nation, the elderly politico had lamented that he would not have suffered this kind of contemptuous disregard if the visit was made in the good old days of the former strongman.