---
There is a politico who has got a new expensive tie-coat outfit ready to wear when he is called upon to swear in as the governor of the Uva Province. The poor man has been anticipating the invitation call from the 'palace' for the last several months in vain, they say.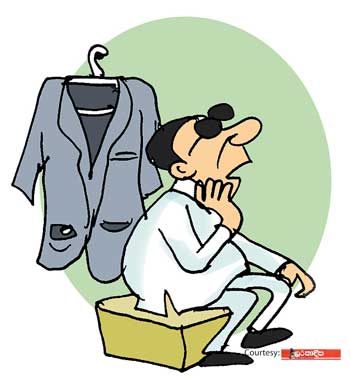 The background to his gubernatorial ambition is this: A leading political authority had had a chance meeting with this politico at an outstation ceremony some time ago and on that occasion the authority had said: "I would be certainly happy if I could offer a governor post to a good person like you."

The politico who had taken the flippant remark by the political bigwig seriously had got a suit tailored immediately and he has been waiting for the important call from the 'palace' ever since.