---
The grey-haired leader of the Northern Alliance found himself the other day in a deep discussion with a young party member about the current security threat facing the country. The party member, after commending the government authorities for taking prompt measures to contain the crisis started criticizing some groupings that had been trying to aggravate the situation.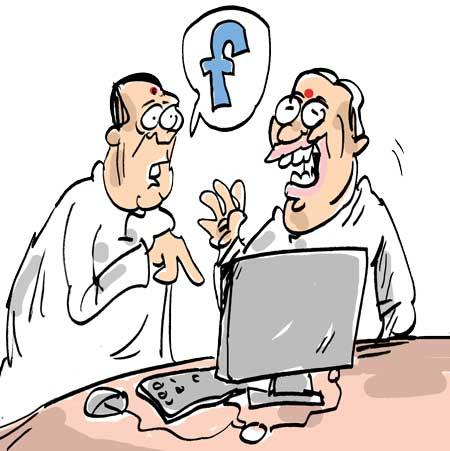 The grey-haired politico was quietly listening to him.

The party member was saying: "Now, Sir, when the government was trying its best to contain the situation, who threw a monkey wrench into the government efforts? Social media people! Websites, Facebook and the like!"

The grey-haired politico finally opened up: "Don't talk poppycock, my friend! The country was engulfed in communal flames in 1983! Did social media have anything to do with it?"

The young party member was stumped for words, they say.