---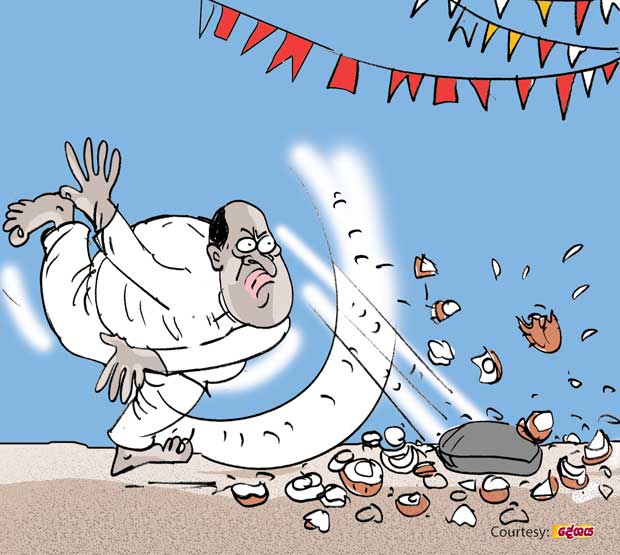 The main character in this story is a onetime powerful politico having his political base in the city. Now shorn of all his plumes, the man has gone into a terrible sulk, they say.

Highly dismayed that his supplications to the gods in yahapalanaya have proved fruitless, the man has begun making them to those in the heavens.

Furious that all his appeals to the bigwigs in yahapalanaya had fallen on deaf ears, he prayers are directed more at punishing the latter than at restoring him to his previous glory, they say.

Nowadays the politico is reportedly spending most of his time in devalayas and Kovils holding Poojas and other rituals to invoke the intervention of the deities. Whenever, he visits a devalaya or a Kovil, his personal aides accompanying him would invariably carry a bag of coconuts for the coconut breaking ritual to curse his 'enemies' including bigwigs who have failed to help him.

However, some say that the deities would not answer his prayers, because some of the wrongs he had done are unpardonable.