---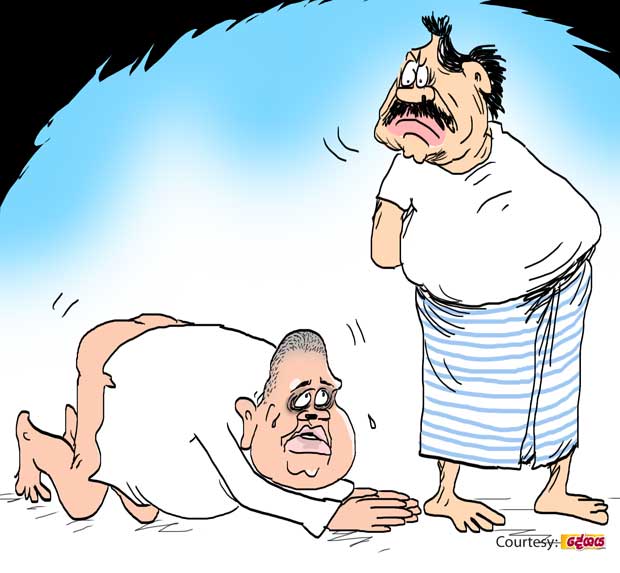 There is a former Diyawanna member who functioned as the de facto authority on foreign affairs in his hay day.

Despite the past history of being a faithful lackey of the former strongman, the man made a political U-turn soon after the regime change in a bid to warm his way into the graces of the powers that be. However, this attempt failed and he had to languish for some time in the state-run lodge at Welikada.
Finding himself in a pathetic situation disowned by both sides, our hero made a complete turnaround once again. After sending feeler-after- feeler to his onetime mentor, the man made his appearance at the latter's Wijerama residence quite recently.

Braving the angry frowns and remarks directed at him by the those present at the Wijerama residence at the time of his arrival, the man went down on his knees before the former strongman and begged his pardon. Although the former boss was not unkind to his erstwhile stooge, the others present had immediately turned hostile to him.

So the discredited politico had to make his exit from the place highly dejected, they say.