---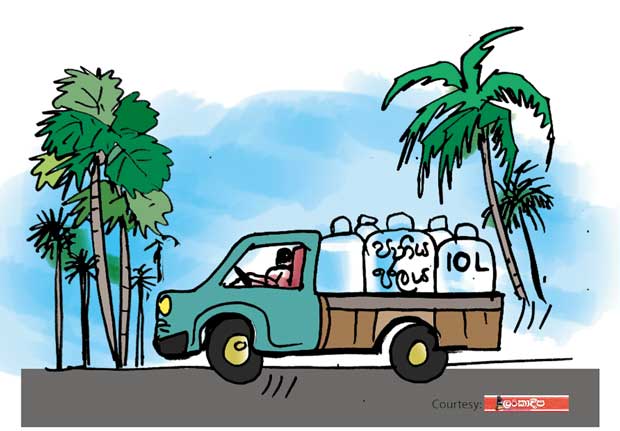 A cab carrying 10 mega bottles of safe drinking water had been dispatched to Jaffna from Colombo. This water was intended for a high authority operating from his Jaffna office, they say.

Employees have pointed out that it was a waste of public funds to transport drinking water from Colombo to Jaffna when the mega bottles of the same drinking water were available for purchase in Jaffna more-or-less at the same price.

However, the bigwig's private secretary, incidentally his better half had replied that the water transported from Colombo was safer.