---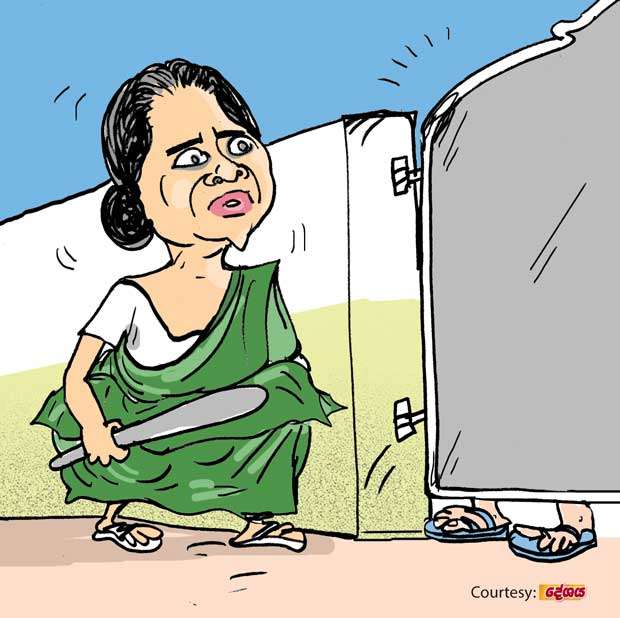 There was a rumour swirling in political circles in the recent past that a Blue big gun from Rajarata was getting set to join the Green party. Some Greens ruling the roost in that part of the country went long-faced when they first heard this rumour, they say.

Of all the unhappy Greens, the one that went grumpiest on hearing this rumour was a fair one in politics by family descent, they say.

Highly upset over the prospect of having to share her fortunes with an interloper, the fair one has reportedly been telling all her intimates that she may have to take a hard decision should the hateful event materialize.

Meanwhile, the Blue heavyweight said to be poised for the long jump is busy these days organizing a massive scale pinkama to win the goodwill of the Buddhist clergy in the area,
they say.