---
Believe it or not! There is a bigwig in yahapalanaya holding a credit card with a limit of Rs.6 million.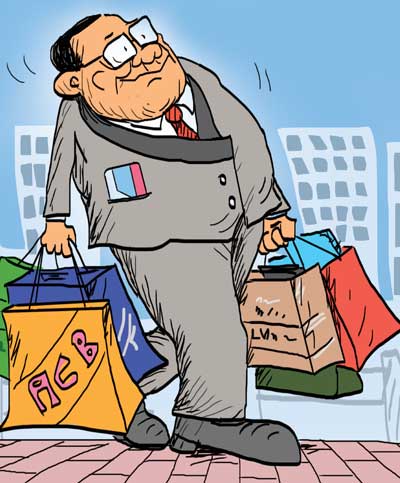 This big shot known for his extravagant lifestyle was on such a spending spree during a recent visit to a foreign land that he had exceeded the credit limit. Unruffled, our worthy had contacted the relevant authorities back home and got the credit limit raised, they say.

The inquisitive ones from the government side itself have also made another discovery; that a mansion for this lucky one is already under construction in the city.

Unreasonable perks and privileges being extended to bigwigs like this one under yahapalanaya when the man in the street is compelled to lead a hand-to-mouth existence, was the subject of discussion by a group of Diyawanna members in the council lobby the other day, they say.