---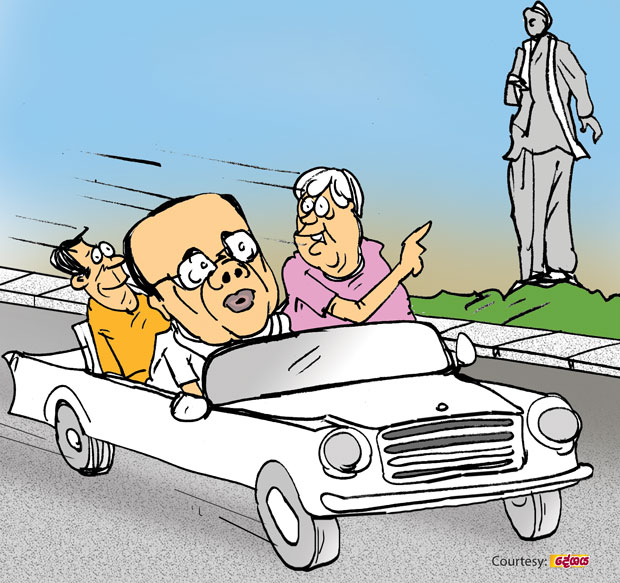 This happened some time ago.

The former chief of our metropolis was on his way to a destination in Fort along with a foreign visitor. While riding past the Galle Face Green, the foreign visitor's watchful eye caught a hotel complex and the landmark Bandaranaike statue opposite it.

"Whose statue is this?" the foreign visitor asked Colombo's former first citizen.

The Sri Lankan host who wanted to give a dead rope to the foreign guest told him: "O! It's Shangri-La statue!"

The foreign visitor had later told several friends of his about the 'Shangri-La statue' facing the sea opposite the picturesque Galle face Green!

The Number One who had come to hear all about how the former city chief had taken the foreign visitor for a ride had later checked the veracity of the story about the prank from its author himself.
Later sharing the joke with his Top team colleagues he had declared in jest: "I exiled him from the country as punishment for this offence," adding, "Of course, in the capacity of an ambassador!"