---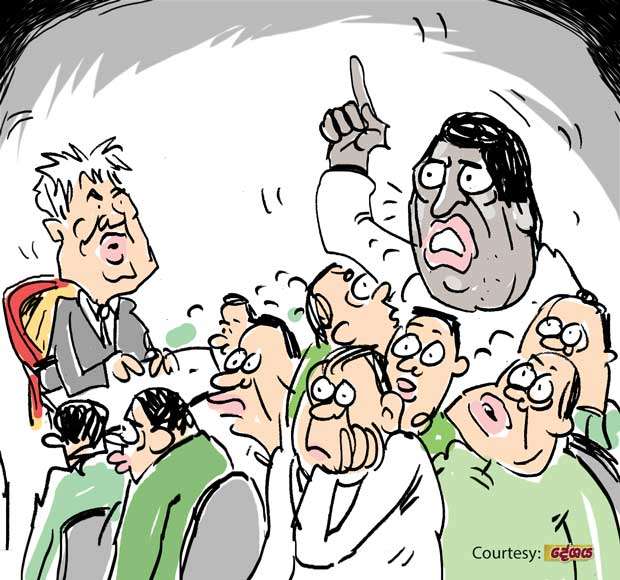 The Green party's Diyawanna group met last week with the party leader, Number Two in yahapalanaya in the chair.

The parlous state of the country's economy had been the main topic that had come under discussion at this meeting. The politico who once handled the country's purse strings at the top table taking the floor after several members had expressed their views on the economic problems facing the country had launched a tirade on the incumbent for mismanaging the country's economy. He had claimed that he could do much for the good of the people and the uplift the economy if he was handling the portfolio. "Our economy is heading to a morass… I can't help feeling sorry for our people and the country…," he had added.

The Green leader in the chair had been quietly listening while the former handler of the country's purse strings was holding forth, breathing fire at his successor who, by the way was not present at the meeting. There had been pin-drop silence at the meeting as the ousted one was lashing out at his successor. Silence had greeted even the conclusion of his tirade which some had later likened to an aftermath of a heavy downpour, they say.