---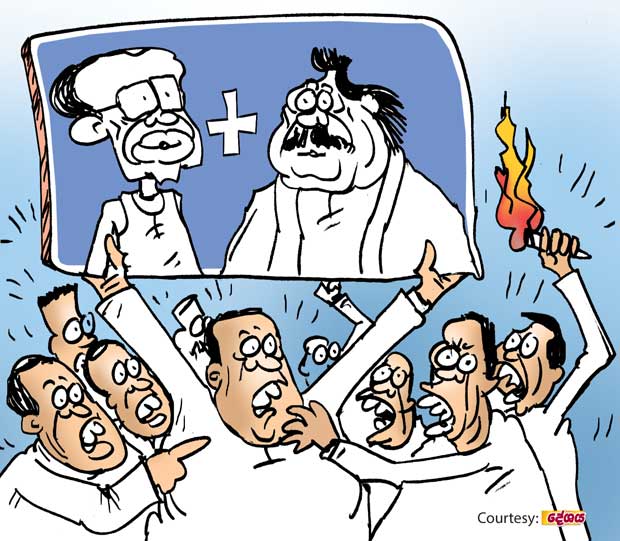 Constant peace overtures being made by the interested sections of the Blue party have led to a new burst of infighting in the JO group, they say.

A big row had broken out in the JO group with the firebrand from Gampaha political family turning his guns on colleagues who had sent out positive signals to the peace moves. He had even lashed out at a member of the former royal family for advocating Blue party unity.

Incidentally, even the members of the former royal family are said to be divided over the unity issue which has placed the former strongman too on the horns of a dilemma.

However, the former boss who has got a firm grip on the JO group is expected to announce his final decision shortly, they say.