---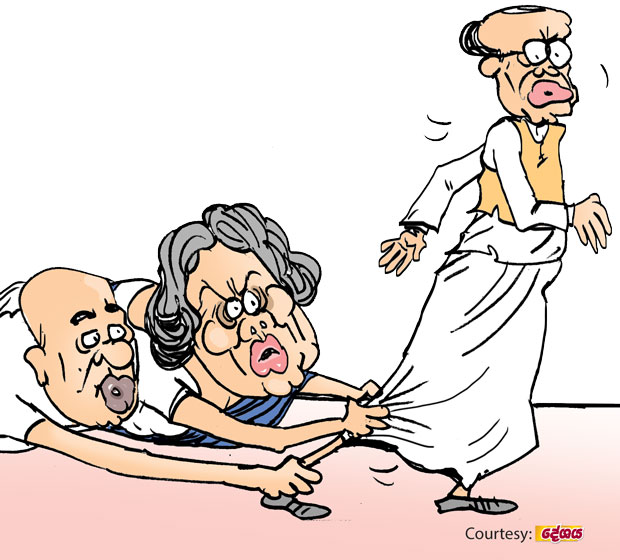 Peace moves aimed at uniting the two warring factions of the Blue party that suffered many a setback and a deadlock for the last several months are said to be still going on backstage due to the tenacity of a few diehards, they say.

The latest to make vehement objections to the peace talks are a powerful duo from the Blue party who have reportedly taken an uncompromising stand on the issue.

The former Madam and the young politico holding secretarial status from Rajarata are now up in arms against any kind of deal with the Pohottuwa led by the former strongman, an informed source said.