---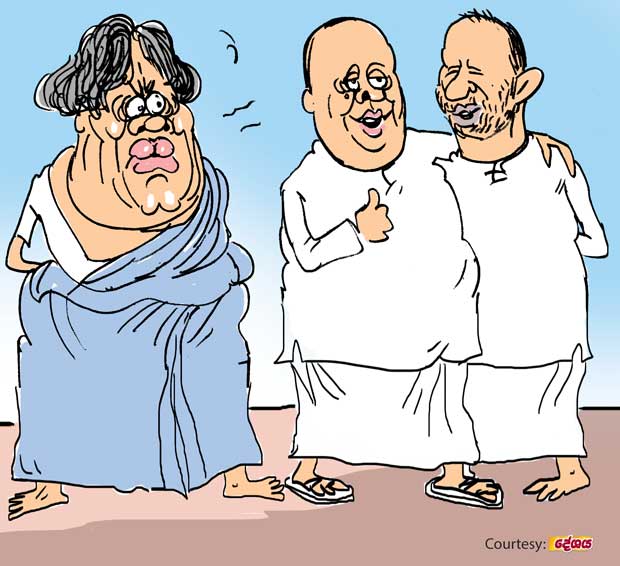 The former madam was appointed the Blue party's chief organizer for the family bastion Attanagalle the other day. But, she had said that she could not feel happy about this appointment, because the politico who drew countrywide condemnation for forcing a female teacher to genuflect before school children was appointed a Blue party chief organizer in his area the same day.

"Naturally she would not have liked being placed in the same company with a discredited provincial politico," a Blue party senior commented.

Her concern over the appointment of the discredited character had given way to anger when all her efforts to contact the party leadership to register her displeasure, failed. The statement made by the party's secretarial one hailing the provincial politico as a popular figure in his area had further provoked the madam, they say.

The madam had later contacted several party seniors to pour out her wrath, they say.