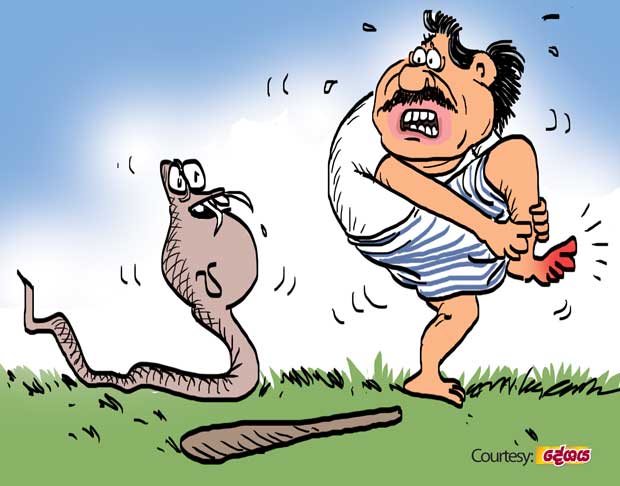 The second offspring of the former strongman is currently spending a spell in the state-run lodge at Welikada pending legal action on a charge of laundering black money.

According to sources close to the former strongman, a former Diyawanna man 'who shared meals from the same plate with the boy' had spilled the beans on the latter's incriminating monetary transactions to the government authorities.

This former Diyawanna member who was once looked on as 'the right hand' of the deposed strongman is said to have turned against the former royal family for allegedly denying him party nomination to contest the last general polls. Even a comely fair one who had once been close to this former royal family kid had also done much damage to him by squealing on him,
they say.