---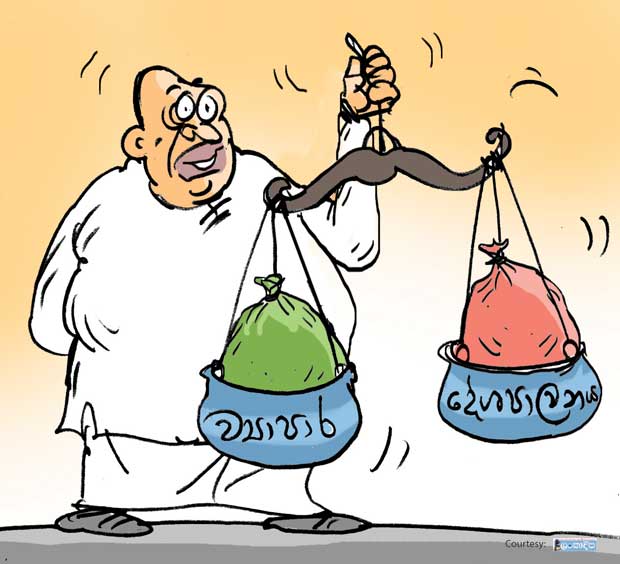 A prominent politico, who is by the way a successful businessman as well is facing a terrible dilemma ever since the mini-poll, they say.

The time has for him to decide whether he should continue to prosper in business as a front-liner of the Pohottuwa or quickly scale a few more rungs on the political ladder as a pro-Maithri politico.

He is said to be discussing this matter with his close political supporters these days, they say.