---
This prominent Blue upcountry politico, who was conspicuous by his absence when the former strongman visited the sacred city as the Pohottuwa leader, was seen running about to make his presence felt when the latter arrived in the city the other day as the country's new Prime Minister, they say.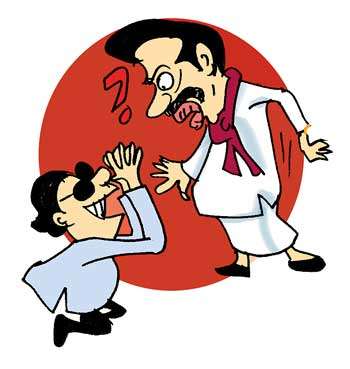 The politico had even gone on his knees to greet the new Prime Minister.

His playacting to impress the new boss was a source of amusement to the onlookers, who knew the man's political conduct in the recent past, they say.